Gas Log Fires – Best Brands For Australian Homes
If you want to add complimentary heating to your home, gas log fires happen to be an excellent choice. This seamless option provides effective heating and ambience. Moreover, it is much better than wood, especially for homeowners who still love flame flickers but hate to deal with the mess created by wood heaters. 
A gas log fire is a perfect blend of modern convenience and old-world charm. Heating your home has never been more beautiful. Not only this, they create a stunning look and are very energy-efficient. Gas log fires come in different options like built-in flush and freestanding. You can have them built into enclosures with timber frames and some models can fit with your existing chimney. 
Gas log fires also come in a wide range of colours, shapes, and sizes. You'll even find some glass media and pebble models. There's simply no end to your options and all you have to do is find one that appeals to your tastes and preferences. So, let's take you through an overview of some of the best gas log fireplace brands.
Top Gas Log Fire Brands Worth Considering
In Australia, you'll find so many global brands that specialise in creating gas heaters. So, deciding what gas log fire model to go with can be difficult. But there are some brands known for their consistency in creating quality products. These manufacturers show their superiority through product research and development and have a solid reputation. Check them out below: 
Jetmaster
The fireplace industry in Australia experienced something like a revolution in the 1980s, thanks to the introduction of innovative gas log fireplace designs by Jetmaster. Its range of designs was created with Australian homes in mind. Since that time, Jetmaster has continued to improve and refine their designs to make its fireplaces more efficient. In Melbourne and other parts of Australia, its products are highly sought after.
Archer
Gas log fires from Archer are available as built-in models. You can have them in crystal options and beach log sets. This manufacturer also has free-standing models to complement living spaces of different styles, layouts, and dimensions. Its fireplace designs stand out as some of the most efficient in the world with 180-250 sqm heating capacities. 
Your heater channels all generated heat and the level of heat loss is minimal. Archer bases its designs on versatility to allow you to have different flue choices. Its gas log fires have a 5.4-5.9 energy star rating and can be flued within wall cavities, underfloor, diagonally, vertically, or horizontally. 
Escea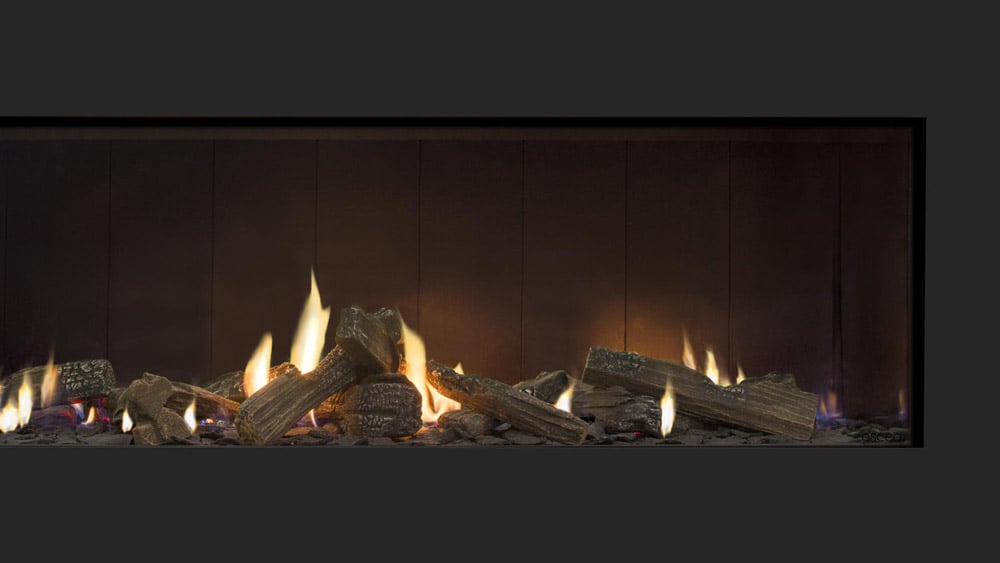 Escea operates with the philosophy that no house can become a home if it lacks a fireplace. It's easy to see the positive contributions that its appliances add to any home when you look at its gas log fireplaces. Installers can choose to have then flued in vertical or horizontal positions because they come with direct vent flue tech. 
You can synchronise your smartphone with an Escea fireplace by using the Smart Heat application. The app gives you the convenience of controlling the settings of your fireplace no matter where you are in your home. Escea creates glass-fronted fireplaces and you can make fuel bed customisations based on your preferences. 
Real Flame
Real Flame fireplaces are the embodiment of timeless elegance – true representations of style and sophistication. You'll find a range of modern, classical fires that come with or without glass. They also boast stylish finishes. 
You can have it installed as a centrepiece. It's also up to you to decide if you want it to serve as a proper glass heater or just a decorative gas fire. You'll find the landscape gas log fires impressive, especially with their high energy efficiency star rating. No matter the layout and style of your home, you'll definitely get a practical heating solution from Real Flame. A fireplace from this manufacturer guarantees your home an efficient heater
Regency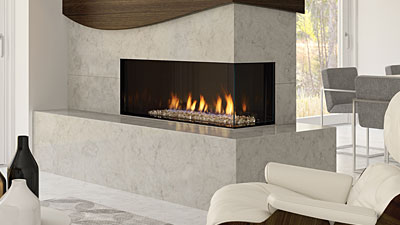 Regency products are renowned for their versatility which is a real bonus for every homeowner. For traditional or modern spaces, this manufacturer has a fireplace with cutting-edge design to suit your preferences. It is one of the leading brands in Australia and also has a global reach. 
That's because of how innovative it's fireplace designs are. You'll also notice the high precision and premium materials that go into its product designs. All products and fireplaces from Regency meet the most stringent standards.
In conclusion…
Each brand discussed above has an excellent product line. All you have to do is browse their collections to see different gas log fires and decide what suits your needs best. Rest assured you'll be getting safe, modern, sleek, and effective fireplaces built on the foundations of modern design and technology.
For all Gas Fitting Services get in touch with our team using the booking form below.